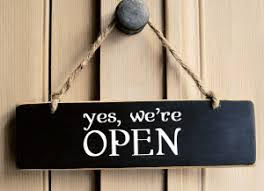 Here at T Payne & Co we wanted to let you know that we are taking the current Coronavirus situation very seriously and want to ensure that our customers and staff are kept safe, whilst still being able to provide the high level of customer service we are known for.
After last week's announcements we can confirm that the office we are now open from. 
The office is open by appointment only to make sure we comply with the social distancing measures that are in place. Communication is key.
Our current working hours are        Monday –  Friday 9am -5.30pm
                                                               Saturday 9am – 5pm
We would like to update you that after being given government guidance we can carry out viewings under strict measures to minimise and risk and make sure everyone remains safe. Please see the questionnaire that you will be asked for each viewing but only after a virtual tour has been seen.
We will be working hard to get these virtual videos done as soon as we can. The new guidelines state that we should initially ask a viewer to  view a  virtual tour of the properties we are marketing so that you can look at that before booking a physical viewing is booked, to ensure you are seriously interested in a property. 
Whilst the property market is open again for business, we have to make sure that applicants are serious about the property before physically viewing the property to eliminate the risk of Covid-19 being transmitted and reduce the risks to all parties.
We have issued new strict Covid-19 secure guidelines to enable a physical viewing to take place safely.
We are going to be working closely with Vendors, Potential Buyers, Landlords and Tenants to see if they have any symptoms, (dry cough, shortness of breath, fever) before each viewing and if anyone is in a vulnerable group, shielding or self-isolating and asking potential Buyers and Tenants to sign a viewing policy prior to the viewing to ensure they are compliant and agree to the terms of the viewing.
For potential viewers, we will also be ensuring that no more than 2 people from the same household view and no children are to attend.
We will be adhering to 2m social distancing measures and also asking staff and potential viewers to wear face coverings and bring hand gel to the appointment for use on entry and exit.
Worktops, handles and doors will be cleaned on exit and we would ask that nobody touches anything at the property.
We are all working together to ensure everyone is kept safe.
Whilst we are working to the 'new normal' we have had to make these adjustments to the way we conduct the business to ensure safety and compliance with the law.
Stay safe and we hope you understand the procedures we have to put into place.